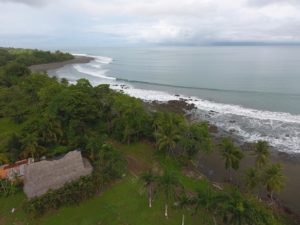 This is the surf report for Pavones, Costa Rica on July 3, 2016.  Light winds out to the south west with a clean 2-3ft south swell in the water.  The waves are fun!
Costa Rica tides:
8.76ft High Tide @ 1:18am
0.56ft Low Tide @ 7:16am
9.73ft High Tide @ 1:38pm
-0.18ft Low Tide @ 7:55pm
The Pavones, Costa Rica surf forecast for the week of July 4, 2016.  The swells should be dropping on Tuesday and Wednesday, then picking back up on Thursday through the weekend.  Not much, just small 2-3ft swell, but definitely something to ride.